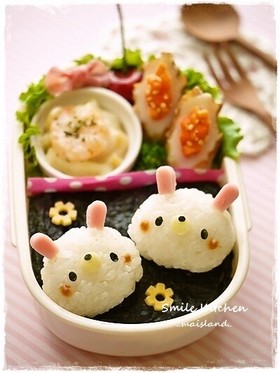 These little bear faces are so cute. Just rice balls with ham piece ears, a cheese circle mouth, and black sesame eyes and nose.
In the background are
chikuwa
, cooked fish paste tubes. Cut diagonally, and filled with sauteed diced carrots with white sesame sprinkles. They kind of look like lanterns glowing at night.
Cookpad